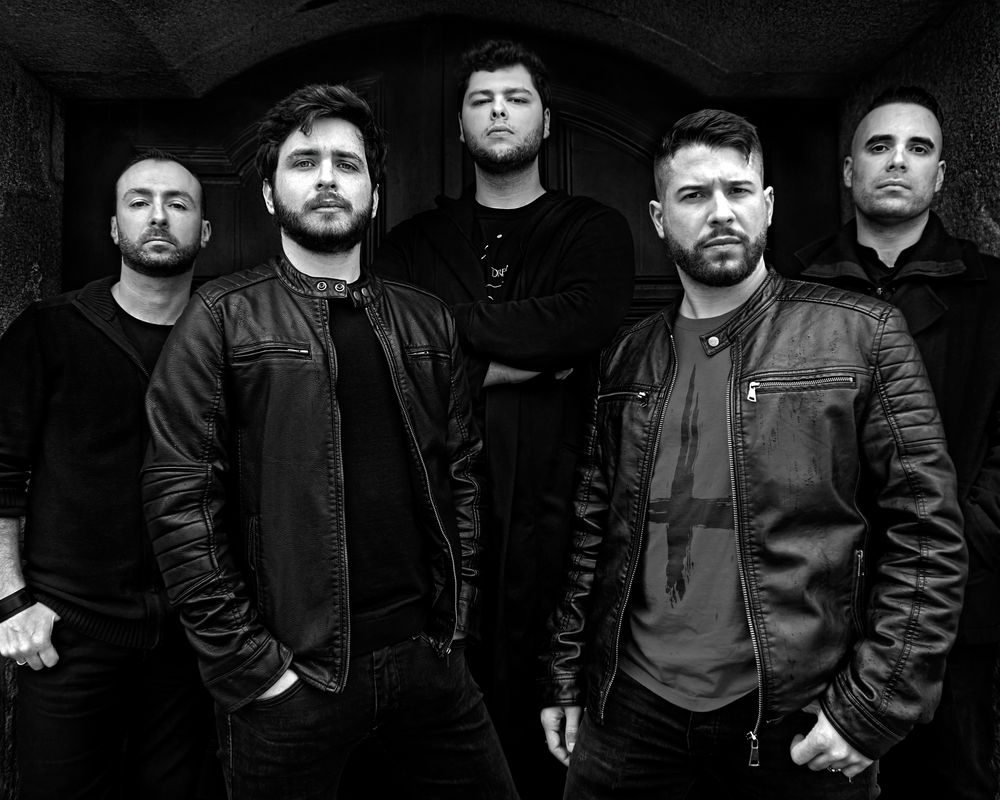 Whether they are forging brave new worlds for the sake of parable, directly tackling controversial topics such as the anthropogenic nature of Earth's demise or the evils of political and religious fanaticism, the portuguese extreme metal act Moonshade remain the echoes of a lost generation.

2014 saw the birth of the 'Dream | Oblivion' EP, followed by their critically acclaimed debut album 'Sun Dethroned' in 2018. These releases were taken to many club and festival shows across Portugal, some featuring the likes of Amorphis, Within Temptation and Heaven Shall Burn. In 2019, they embarked on their first ever international tour across the Iberian Peninsula. When COVID-19 came for their throats, they rabidly fought back by writing new music and performing in online events such as Metal Injection's 'Slay At Home'.

2022 oversaw the unleashing of the band's sophomore album and current magnum opus As We Set The Skies Ablaze. This ambitious, independently released project swep across the globe the globe, including major publications such as Metal Injection, Revolver Magazine and Metal Hammer. Currently, the band is setting national and international stages ablaze with their new work.
The rest is history in the making.