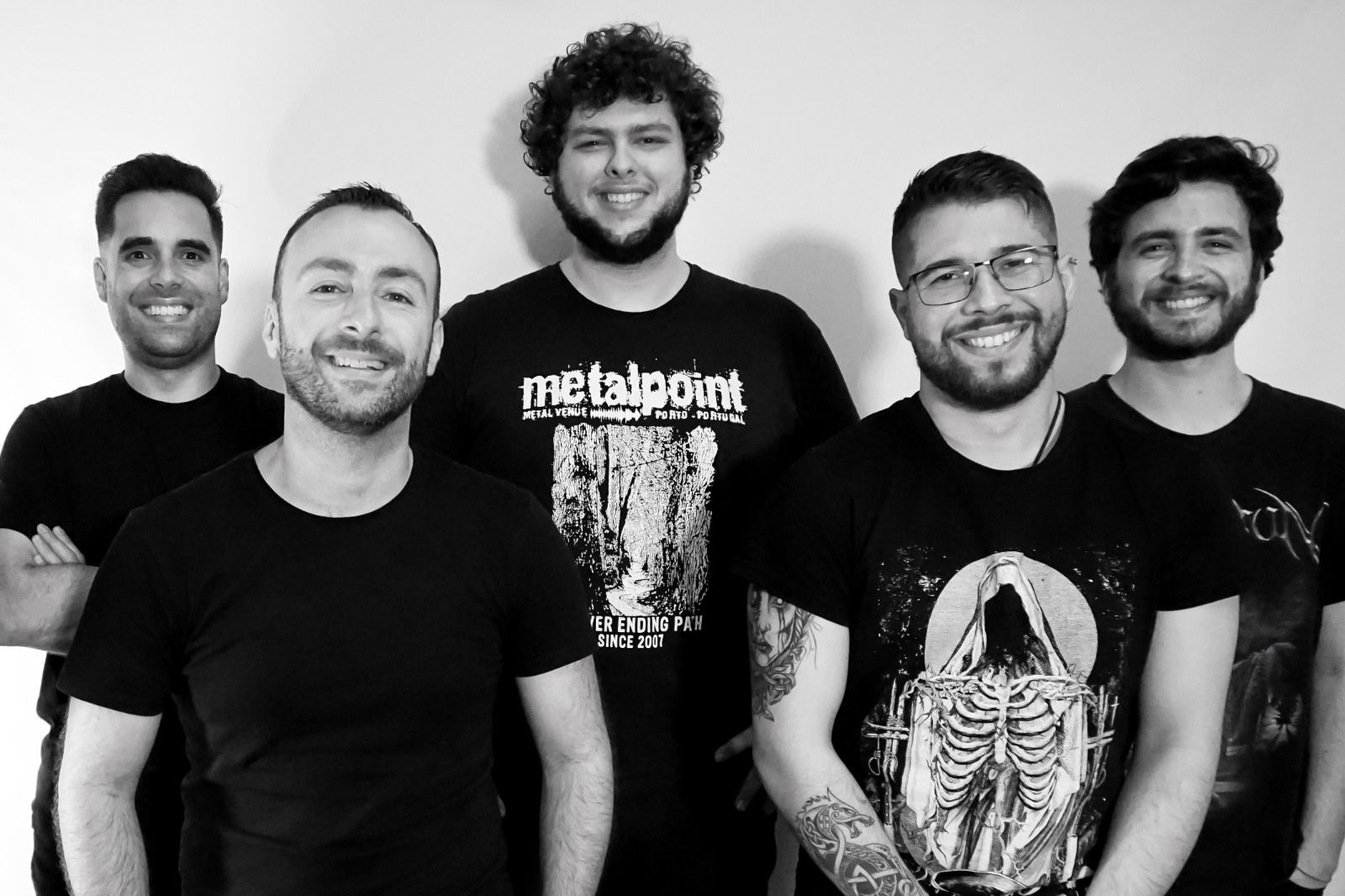 If we look as tired as we look happy, it's because we are. 
Our sophomore album is officially done. Fully recorded, and produced, mixed and mastered. We have also finished a ton of video content so you can feast your eyes as well as your ears over the course of this new musical venture. 

Your first glance into it will come on April 8th. Keep your eyes on our social media pages (Facebook, Instagram, Twitter, TikTok), and this page.
This saga spanned this whole pandemic chaos over the course of two and a half years, from the first riff laid down to the last video take. A true labour of love that gathered the talent and efforts of a dozen collaborators in both the multimedia and musical department, kindly lending us their unimaginable talent in order to bring our vision to life, thus filling the gaps of our own knowledge and skill to do so. 
Further details will be revealed in due time. For now, we would just like to thank those amazing people who have been working with us and putting up with our collective madness. 
The wonderfully talented musicians that joined us on our album: 
- Diogo Mota (drums) 
- Sandra Oliveira (Blame Zeus, Perennial Dawn, vocals) 
- Sofia Beco (Phase Transition, vocals) 
The ever-patient geniuses behind artwork, musical production and photography: 
- Sofía Hernandez (photography and multimedia) 
- Titanforged Productions (music production, mixing and mastering, and video) 
- Coalblur (video) 
- Credo Quia Absurdum (artwork)
- Against PR 

Special thanks:

- Nick Grima (booking)
- Sílvia Ferreira (Enchanted Moon)
- Bruno Silva

We are Pedro Quelhas, Nuno Barbosa, Fernando Maia, Luís Dias and Ricardo Pereira. And we have a brand new adventure for you, starting on April 8th.



Join us.

You are expected.